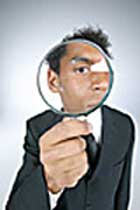 Even if you buy only one blog post a month from us, our quality control does not change.
Just what do we do when it comes to quality control with our blog writing services?
I personally create each blog post title and select the background article/information for our team of over 10 professional writers to use to create your unique content.
We have a professional editor with a Master's Degree proofread each and every blog post before we accept them from our writers.
We have a team of content specialists do your WordPress installation, select categories, tags, and select and install an image to match the content of your blog post.
But we don't stop there…
4. The publishing day of your blog post, we click into your blog to assure that the post has published, looks good, the white space is correct and that the image is appropriate.
5. If there is a problem, we correct it before nearly anyone in your audience has had a chance to read the post. We publish our blogs at 3:00 am Eastern Time and review them before 7:00 am each morning.
That is some serious quality control! We mean business when we say we provide premium quality blog content. As the owner of McCord Web Services, I invite you to check out our blog writing services today and check prices.