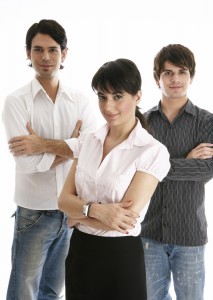 Ever go to a social networking site and see a new "friend" who has literally thousands of connections? How about at Twitter how do people get this number of people to follow them and find this many people to follow? How can you get this kind of activity on Twitter?
If you're new to Twitter, start first by searching for people in your field, search on a keyword phrase like Internet marketing, or even just search on your family name. Twitter will return a slew of people who match your category and then click in to just follow as many as possible. You can always delete someone later so initially you are after volume. You will be amazed at how many people in return will choose to follow you.
Then as someone follows you, visit their page to see who they follow and select the people that you want to follow too. It's that easy. After a while you will find that there are some people who seem to post on Twitter every five minutes. You can select following from your own Twitter sidebar and just block them.
You'll find that when people first start with Twitter they will write every little thing that they are doing and after a while will settle down. Those that don't just block them unless you really want to know what they ate for lunch.
What I like about Twitter is the ability to watch literally hundreds of mini blogs in a moment. I pick up interesting tidbits, cool applications, and new blogs all the time. I use Twitter to promote my own blog and to watch what others think are important. I've even used Twitter Feed to add my blog posts automatically to Twitter and Twitter applications to bring my Twitter posts automatically to my own blog sidebar. Twitter is just a new version of social media and one that you can put to use for your website and business. The possibilities are endless. If your family and colleagues are on Twitter, you'll have more the friend and social aspect and you can even make your posts private and available only to them. Twitter is just a cool new way to connect.
Some of the ways you could use Twitter for business are to post new products and links, if you're a real estate agent post your new listings on Twitter, if you have an ebook you can offer tidbits and link to your purchase page, if you are monetizing your blog point to your blog. Think of what you could do with Twitter to put it to work for you pointing others to your content and online services.
My Twitter ID is McCordWeb, add me to your Twitter panel and I'll follow you.