This article called "What One Million Dollars in Spend Has Taught Us About Enhanced Campaigns" has been getting some wide discussion in my sphere of business. Many are concerned with the inability in AdWords to separately target mobile and for some advertisers, mobile clicks that are not converting are eating up their ad spend.
"A quick note about this data is that while CPA is up across the board this is partly due to seasonality for a few major accounts. It's obvious though, that CPA is up on computers for Search and Display but that mobile and tablet CPA is up at a much, much larger percentages and has started to make up larger percentages of budget allocation. This is also macro data so one account with high CPA goals that has increased budget over the past few months could drastically skew these numbers." Make sure to read the rest of this interesting article.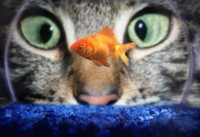 Interestingly the data seems to provide that ad spend is up on mobile but eating into the total ad spend budget significantly enough that conversions are down according to this oneaccount manager that wrote the article. When this manager moved out of mobile using the -100% bid adjustment, tablet traffic moved in to fill this space. Due to the change in ad serving strategy, this account manager saw an increase in the cost per conversion.
For our clients, we are watching the mobile ad spend very carefully. For some we are pushing down the bid adjustment, a few we have moved out of the mobile ad space, but for many mobile just has not been a big cash drain. For many of our accounts in the month of May we did see a big drop in conversions, and increase in the cost per conversion, but for nearly all it was not tied to mobile traffic, rather appeared to be increased market competition possibly as a result from Penguin 2.0 and new advertisers moving in to AdWords.
It will be interesting to see what happens with Enhanced Campaigns in the very near future. I would expect that AdWords will eventually give advertisers the ability to bid adjust mobile, tablet, and desktops as this would keep advertisers happy and allow for greater control over ad spend. For now, advertisers and account managers can only bid adjust mobile activity.
Although we are not seeing the types of results for our clients that the author of this interesting article shared, watching carefully the percentage of your budget being eaten up by mobile in AdWords right now if a very good idea.