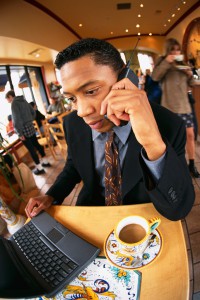 In this series of blog posts on placing for local searches on Google, I'll take a look at a few strategies that work especially where you operate in one city with multiple locations. Over this week and next, I'll be looking at other tougher to place scenarios and offering some advice on what to do as well.
The easiest scenario and the first I'll focus on is where your multiple location business is all based on one city.
Here's what I've found works well for placement for this scenario:
1. Make sure to put your locations with complete address and phone number in the footer of your website. If you have more than three locations this starts to be a little bit cumbersome, but for most businesses your two or three locations can easily be entered in the footer of all pages of your website.
2. Make sure to create a locations page in your website where you'll list all your locations with full physical addresses, spelled out state name versus abbreviation, zip code and phone number. Link these locations to specially designed pages that show pictures of each location and give a little bit of flavor about what each location offers that may be unique. You may want to include cross streets, specialties, metro directions, and a blurb about the staff. It is crucial that you do not use cookie cutter content for each location simply change the location specifics. Make sure each page is unique and validates as unique using Copyscape Premium (my data checking tool of choice).
3. Set up a Google+ Local page for each location. Understand that there is no scamming Google on addresses. You've really got to have a business at the location you register. Google will send to that address a PIN number inside an envelope with no Google branding on it that looks like regular junk mail. It is important that you and your staff really watch for a week for this confirmation letter in order to complete the validation of your Google+ Local page.
The power of placing locally on Google for your individual locations is huge. The reach, potential visibility, and customer traffic you can get from following these very simple steps is not to be discounted. Google is preferring to promote local businesses first in the organic search results so it is very important to capitalize on this to boost your business' exposure.