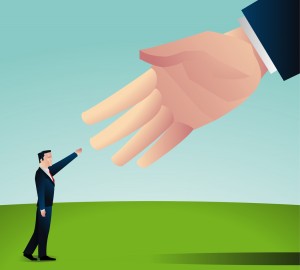 Keywords, they are the pivot point for the success of all AdWords programs. Have keywords that are too broad in your account and you'll be looking at poor quality scores and higher costs. Have keywords that are too narrow and you'll be looking at very low impressions and very low conversion numbers.
So, how do you achieve the balance you need to make an AdWords program truly successful? By combining broad match, phrase match and negative keywords you can drive traffic while staying targeted.
Here are my five tips on creating top performing negative keyword lists for AdWords.
1. Think like a customer. By putting on your thinking hat as you create your initial keyword list you will actually identify keywords that will not bring you the traffic you need. Got something that is top quality? Good negative keywords will be cheap, free, and discount.
2. Review your search query report. Look for keywords that are popping up in the report that have actually triggered your ad. For example you are selling enterprise document generating software, are you seeing terms like letter generator, tattoo letters; if so your ads may be showing to people who are looking for a letter (symbol) generator not a correspondence generating platform. Good keywords to use to filter out this traffic would be generator (focus on generating instead in your keyword list) and online.
3. Consider using match types for your keyword list. Remember however if you use phrase match negative keywords, you will need to enter in plurals. To enter in phrase match keywords, use the same syntax by quoting the phrase.
4. Look for the smallest number of keywords that still make your negative phrase workable. Instead of a negative keyword phrase like "luxury Hawaiian vacations", maybe luxury all alone is a better match or the broad match variation of "luxury vacation" and "luxury vacations".
5. Use the shared library. By adding your negative keywords to the shared library, all your campaigns and ad groups in your AdWords account will share the negative list. This action makes it easy to update your global keyword list. Just make sure if you add a new campaign to the account that you link that campaign to the shared list.
If you need help with your AdWords program, I invite you to find out more about the services my firm provides for AdWords set up and account management.