Continued from Monday.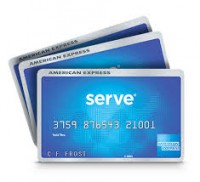 Now that you've got cash on your phone, how do you spend it? Well first if you are in Waldorf, don't waste time trying to buy something at CVS. They have their readers turned off. The problem is not your phone, but them.
1. Open your Softcard app. Enter in your unique PIN number, and turn on NFC that's Near Field Communication. You can access this in settings typically in the button that you use to access your mobile hot spot, but look for NFC.
2. Your card will show on the screen. Hold your phone vertical and touch the bottom third of the phone to the payment screen with the contactless pay icon (you want to touch the screen where your Sim card is installed). The Serve card on the screen will move forward and off the screen looking like a swipe action. The cashier will then let you know if all has gone through and complete your transaction. While doing this, my phone vibrated. There was no "ding" like the videos for contactless pay show online.
3. That's it super simple, fast, and way cool!
I personally think that mobile pay and contactless pay is the future. I thought I would never use it, but now that I have I am thinking of ways to use it more.
Here's my short list on how I'm already or going to use Softcard:
1. Take no cash or very little on travel. I'll use my Softcard.
2. Have reporting about my cash transactions from the Serve card website.
3. Send my kids into the store to buy things without having to go in – just send my phone!
4. Stop carrying my huge wallet with tons of credit cards – I don't need them anymore, just my phone.
5. Shift to a smaller purse and wallet as now I just need my phone for payment.
I have to say that Softcard and mobile pay are revolutionary. It is a huge step forward. I think that the technology is still maturing, but in the next year I would expect to see all retailers move to swipe machines with contactless payments available.
Here are the stores where I am using mine at right now: McDonald's, Verizon to pay a bill or buy something, Coke machines (wow – that is way cool), Footlocker. The two Subways I went to did not take Softcard, but they are on the apps map as doing so. CVS is also on the map as taking it, but Softcard did not work at two locations in my area.
Add to my list by clicking comments and leaving your thoughts.
Oh, thanks to our local Verizon store manager who helped me with my Softcard. It is hard to find good troubleshooting information out there when you have a problem. Instead go into your Verizon store and ask a rep who is using it now.