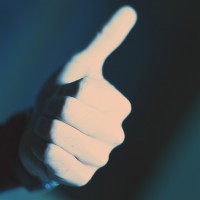 Well, I was right when I predicted what would happen in 2015 back on December 22, 2014… well at least for several items so far. You can read my full set of predictions for 2015 in this December blog post.
I predicted these things would be hot for 2015 and some are coming to pass right now:
1. The Mobile Web and Google
My prediction: This whole next year expect to see more activity from Google in regards to refining how websites are ranked based on mobile friendliness. If you at the minimum do not have a DudaMobile website to turn you not so friendly mobile site into one that Google will like, now's the time to make that move. Better yet is to invest in rebuilding your website using a responsive design which will serve you better in the long run.
Update:
Google announced this past month that on 4-21-15 they will drop website listings from their mobile search index that are not Google approved "mobile friendly". What came out this month as well is that Google does not have a separate mobile index and so appears to simply be massaging data to return mobile results. The next big question will be – will not having a mobile friendly site affect my regular desktop and tablet results on Google.com. On that issue, I am not prepared to make a prediction just yet.
2. Mobile Pay Will Be Hot
My prediction: As all merchants will need to upgrade their swipe terminals to accept the new SIM card personal identifier in credit cards, I predict that there will be greater use of mobile payments with Apple Pay and Softcard.
Update:
I have been vindicated that Mobile Pay or Contactless Pay as it is known is very hot. In fact, Softcard was purchased in March by Google and the technology is being rolled into Google Wallet. I expect to see a much bigger push on Google Wallet this next year. Apple Pay has rolled out and more users are embracing tapping their smartphone to pay at checkout. This is a growing trend and one I expect to see even more announcements come out as the year goes on.