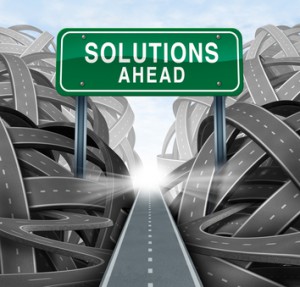 If you have an online store, you'll want to be using Google AdWords Google Shopping ads because Google shows pictures of your products mixed in with the organic search results. Does that mean if you are using Google Shopping you should not be using regular AdWords – no absolutely not!
For best performance you should use Google AdWords Shopping Ads PLUS regular Google AdWords.
Here's why:
Google Shopping ads will show for very specific search queries and in some instances, but not as frequently as you might wish, on related search queries.
What if an end user does not know the brand or model number of your products? A regular Google AdWords PPC program, with remarketing, and even a dynamic search ad program will complete online coverage for you. This gives you the best of all worlds and allows for greatest ad visibility.
Cost per click (keyword targeted AdWords) may actually cost less than costs in Google Shopping. If you see your cost per click continuing to escalate in Google Shopping try adding a keyword specific campaign to your advertising mix to expand cost effective opportunities and ramp back your cost per click settings in Google Shopping.
Even if you don't want to move into regular AdWords pay per click advertising on keywords, make sure you are at the minimum using remarketing and dynamic search ads in conjunction with your Google Shopping program. This will give you greater market penetration.

Get started out right in Google AdWords with professional set up that includes the first four weeks of account management.