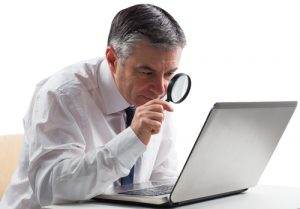 Plan ahead, bringing a new website online does mean that you will drop organic placement. It happens! Sometimes with redirects, after 4 to 6 weeks a website will pop back up in organic placement, but sometimes, the site stays down and does not regain the placement that the original site had.
It is a reality and one that you should honestly prepare for when you launch a new website. It may be smart to build your new website at a new domain, so you do not lose your organic placement of your old site. If that is not an approach you would like to take, know that you will drop and plan a pay per click budget to drive traffic to your new website and get started quickly with blogging and content creation to try to build inbound links and help your site regain position.
Many businesses will own multiple domains and it may make sense to use one of your domains and leave your legacy website alone. Especially if you have thousands of blog posts and thousands of inbound links.
If your site is relatively small and has under 150 inbound links, your placement is not so strong that you cannot overwrite the URLs on your site and damage your organic placement.
Be careful and thoughtful about the changes you want to make beforehand so you are prepared in case your site does fall significantly in the organic results.