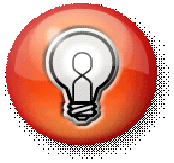 If you are not using a template at your e-newsletter sending service and have used or created your own HTML code, you may have trouble adding your sending services e-newsletter sharing buttons if they are not already included in the footer.
I have found a solution at AddThis and a code creator that will make a code you can use for your HTML newsletter skin that does not include JavaScript.
Visit this page to create your own code: http://www.addthis.com/academy/add-email-share-buttons-newsletter/
If you want to track statistics you can set up an account and then get an API key which you then put in the ID field. Before you generate your code, update your details like Share Our Newsletter and your URL of your online newsletter to share.
AddThis is a wonderful work around and the buttons look good on the page. When clicked the email one will open an online interface for sending and the Facebook, Twitter, and Google+ buttons will open the senders accounts so they can easily share items with their online friends.