Dear Friend,
This past month I finished a large project and wanted to share it with you. The before and after pictures shown below in the second article give you just a little idea of the broad changes we've made for this client.
Best Regards,
Nancy McCord
Connect with me online on Twitter | Facebook | LinkedIn | Plaxo | Naymz
Twitter Lists – Making Sense of Twitter
Twitter lists are a fairly recent option on Twitter, but I have just not had the time to explore their use until recently. Now that I have checked them out I want to share with you how easy Twitter Lists are to use and why you should start using them.
First, lists are simple to set up and use. Here's how: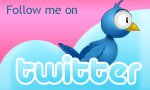 1. Go to your follower page on Twitter. To the right you will see a few icons, one looks like a list. Right click on the icon and a menu drops down. From here you can create a list or simply tick next to an existing list to add that particular follower to a specific list. You will have the option to make the list private or public. Private is for your use only. Public allows Twitter followers to actually subscribe to your special list via an RSS news feed and follow who you are following on your "short list".
2. Second, set up lists in which you will group your followers. Some of my lists are clients, team members, SEO stars (people in my industry who are interesting to follow), and Interesting people. Those are just my lists, the ways you sort your own Twitter followers is totally up to you.
3. Third, work your follower list and sort your followers by list. I have over 900 followers and it took me about 15 minutes to sort them all. Not everyone is on a list. People who I really liked to read I have now been able to reconnect with as their tweets had been hidden in the "pile" before I started using Twitter Lists.
4. Now this is the best part as far as I am concerned, add your lists to HootSuite with one click. Just select to add a new column in HootSuite and select the list you want to have appear in the column.
What Twitter Lists do for me is to allow me to really watch people who I want to watch by pulling their Tweets into a separate section both on Twitter and on other applications like HootSuite.
Some of you who are reading this post may say "that's why I use TweetDeck!", but if you are like me and manage many Twitter accounts for clients TweetDeck simply doesn't cut it. You can only see one profile at a time - try to manage five or six full Twitter accounts with all the columns needed and you will see TweetDeck is just too restrictive. This is why for me HootSuite is best. I can set up a separate HootSuite account for each client and view all information when I want to and now can follow lists of top followers for each client.
If you are just managing your own Twitter account, TweetDeck is fine and in fact Twitter Lists are really a "knock off" of the features that have made TweetDeck so popular and the reason why many people have flocked to TweetDeck. With Twitter embracing lists, other applications like HootSuite are now able to show this functionality that helps to make sense of all the tweets you get when you are active on Twitter.