Social Home › Twitter Services › Facebook Services › Google+ Services › LinkedIn › LinkedIn Services
LinkedIn Set Up and Status Update Service
For clients who want to start connecting online using LinkedIn, our LinkedIn Status Update Service is the way to get started fast. By interacting with others using LinkedIn you provide easy ways for others to connect with you online outside of your website as well as increased ways to showcase your business.
Not only will a LinkedIn service updates help to position your company or personal name as a leader in your industry, but when used effectively LinkedIn status updates can bring your business, create new selling opportunities, attract potential employees, and start conversations with prospects.
LinkedIn Mini Level Status Update Services - $10 per day
We provide the following service:
Update your LinkedIn status on a Monday, Wednesday, and Friday schedule. Updates are typically 50 to 55 words long with a personal review of each item by our founder Nancy McCord for verification of executive level writing and content.
Please note at the Mini Level you will incur a onetime $25 set up fee to connect your LinkedIn account to our writer's control panel in our corporate HootSuite account. To use our LinkedIn Mini services, you must be using one of our other social media services or blogging.
LinkedIn Account Set Up - $85 per hour
We can assist with LinkedIn account set up if needed. Time will typically run 1 to 2 hours depending on what is needed. We will typically:
Load your supplied personal photo.
Set up your account information from the information you supply.
Send to your webmaster a LinkedIn icon and link to your page for them to integrate into your website or blog.
To use our set up services you will need to purchase one of our managements levels below for a minimum of one month. Sorry, we do not provide LinkedIn set up only services.
Additional Information
Please note that billing for all LinkedIn services is done based on the number of service days in a calendar month. Some months will have more than 20 service days (four weeks) which will impact your billing.
It is important to note that we use HootSuite to write and schedule our updates for Facebook. In order to use our writing services, if you already have your Facebook user name tied to your own HootSuite account, you will need to transfer ownership of the account (only for HootSuite purposes) to us. If you leave yourself as a team member on the account you will be accessed an additional monthly member fee by us at our current HootSuite team member rate plus 25%. When you stop our services we will relinquish the ownership in HootSuite without delay.
Don't Forget Twitter!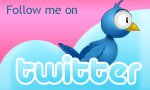 Twitter is so popular we have a special service page just for Twitter. Find out more about Twitter implementation. Twitter is so hot that if you are not on Twitter right now you are behind the curve.
Read Our Social Networking Articles
We've written quite a few articles on how you can get the most from social networking and even how to do it all yourself. Here is a list of links to some of the pieces you may find of interest as you investigate if social networking is right for you.