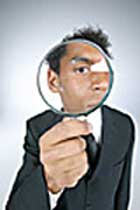 Over the past several months I have really been running Adobe InContext Editing through its paces. I wanted to share with you my thoughts on this new product from my real world use and client testing.
First, Adobe InContext Editing is now ready for client implementation. This is an excellent and exciting new product. It is one that I think, after you read my review, that you may want to consider implementing on your own website.
What does Adobe InContext Editing Do?
This is new online service allows website owners to update their own website content without a webmaster. It is not for everyone, but for some clients it will be an excellent new tool. If you make regular content and image changes to your website, want to have total control over your wording, change your wording when it suits you, or if you want to save money on webmaster services for routine changes, Adobe InContext Editing is perfect for you. At this time, the service is free for developers, but we do expect that in the near future this will change. Your web developer may bill you about $20 per month or so for access to this online application. Set up fees are typically billed by the hour and most sites, that are not over 25 pages, will run about one hour or so to set up the code to allow you to do your own edits. Allow about 15 to 30 minutes for online training to be ready to take over doing your own future webmaster updates.
What can you do to your site with InContext Editing?
You can add, copy, change or delete text on a page at will. You can add images and in general make all of your own website content updates yourself with Adobe InContext Editing.
If you want to add or delete rows in a table (that holds data or images) on your website you have that option.
Additionally, based on the editable region set-up done by your web developer ahead of time, font colors, styles and font sizes can now be under your control as well. 
You can also easily install images by browsing your computer, your website, or the web and insert them on the fly. Resizing your image within the application is easy too.
How is InContext Editing Implemented on My Website?
For developers, set up is pretty straight forward. You configure access in the InContext Editing control panel as you do a typical site for FTP access. The client's website pages need to be modified to allow for editing. As the developer you can assign editable regions, repeating regions. Font style settings can be detailed for each region. These editable regions are similar yet different to regular Dreamweaver template sections. These special regions carry a special InContext Editing descriptor and a special JavaScript script is installed on your page as well to allow the application to make changes to the page.
I have found that it is best to use Dreamweaver CS4 for setting up the editable regions. You can still hand code in the needed elements in Dreamweaver CS3 but Dreamweaver CS4 makes it much easier and allows you to edit these editable regions you have set up from with in Dreamweaver when changes need to be made. For me, this was worth the $199 upgrade from Dreamweaver CS3 to CS4.
Anything else I need to know?
Adding images does require the end user to understand that they need to click "Advanced" or "Additional Options" on the top right to add a vspace, hspace, no border and an align attribute to make the image look good with in the text.
I have found that the application is easy to use by clients but a bit of online training is needed to help them feel fully comfortable with the interface. That being said, the application is easy to use, intuitive, and for many clients the perfect solution for their webmaster needs.
It is important to know that the end user does not have HTML source code access to the page that they edit inside InContext Editing. If they want to install a snippet of JavaScript they will still need a regular webmaster to install these elements for them into the HTML source code. Additionally, many developers will not allow the client to edit layout items, navigation or other page elements. The developer decides which elements the client can safely edit on the page in advance preventing the website from being inadvertently broken by the client while doing an online edit.
Who should NOT use Adobe InContext Editing?
That is hard to say, most template driven websites that do not allow a developer access to the source code or hosting server would be precluded from using this application. If a developer can access the source code files and can access the server using FTP just about any website can use this product.
Conclusion
My overall impression is that this is an excellent new product and one that will be a "game changer" for webmasters, web developers, and clients. Clients want to save money, they want control over their website and now web developers and designers can make it easy for clients to have the appropriate access.
This application allows for a custom designed website to have many of the features of a online template driven website or the ease of use of a site with a content management system installed without the programming headaches. There will always be reasons for a client to have a webmaster make a special change on their site, but with Adobe InContext Editing easy text updates will be at the client's fingertips now using their own browser.
From a web designer viewpoint, designing for InContext Editing use does require a bit of a refocus but not a major change. Editable sections need to be set up and enclosed in div tags with unique IDs. 
On one ending note, I have to say that as Adobe has tested this product it has done a remarkable job in its contact with developers and in their support forum. This unparalleled level of participation with the professional community to create a product that will help developers and consumers alike is most unusual and a mark of Adobe's level of service excellence in the creation of web applications. I believe that Adobe InContext Editing deserves your careful consideration.