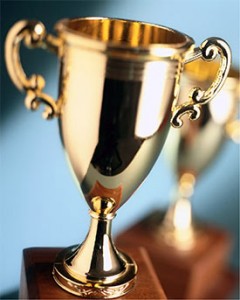 We've created a contest for our staff blog writers where you, our reader, make the choice on which writer or blog post you like best. The writer with the most Google+ +1 votes on their unique blog post entry page will win a nice cash award just in time for Christmas.
It's easy to participate, here's what to do:
Read each five blog posts that our staff writers have submitted for the contest from our pool of clients and then click the Google +1 icon on the page to place your vote.
Or choose to simply vote for the writer you like and know by clicking the Google +1 icon on their blog post page.
You will need to be logged in to your Google account in order to vote and have Google+ enabled in your browser. You'll only be allowed to vote once. Once you vote the Google+ icon will show your name and open a field for you to share with others on Google+. If you click the +1 button again, you will remove your vote.
Voting will run from November 27th to December 11th. On December 12th we will award the cash prize to the top writer selected by Google +1 votes.
Here are some quick blog post lead ins to read. Just click the link at the bottom of the teaser to visit the blog post page and vote.
Jada
Tips for Saving  Money on Your Summer Vacation While  some people plan and book their summer vacations way in advance, if you haven't  even begun to make plans, don't worry. If you are flexible you may be able to  snag last minute deals. And you can take the LorMet Visa Travel Card with you so that you have the security of Traveler's Checks and the convenience  of a Visa Debit Card. You can check your LorMet Visa Travel Card balance online  and take advantage of Online Banking to check on your LorMet accounts when you travel. Read the full blog post and vote now!
Jeff
The Best Worker is Usually the Most Comfortable One The call for more rain than last year in the fall has certainly been proven correct, especially for the East Coast. The weather gurus have also warned about more snowfall to be expected so the time to prepare is now.  It is a must to have the best clothing available when the weather turns bad as wet jeans just don't cut it when the snow starts falling. Read the full blog post and vote now!
John
Traveling by Private Jet During Peak Seasons Whether you are flying in your own private jet or chartering an airplane, it can be difficult to travel during peak seasons. However, there are a number of things that you can do to ensure that your trip will be smooth and hassle-free. To get the flight or landing slot you want, you should make reservations at least a month or two before your trip. If you are traveling to a popular destination, you may have to book a few months in advance. Read the full blog post and vote now!
Rhonda
Blinging Up Technology Accessories What do you give a person who has everything this holiday season?  You can   forget about buying perfume or picking up a boring gift card this year.  For   those with money to burn, Apple has a great gift idea.  Along with their release   of the much anticipated iPad Mini, which hit stores on November 2, 2012, was an   interesting iPad Mini case that is not for the faint of heart.  You could choose   to purchase the cheap leather case for around $50 or you could indulge in a case   that is simply out of this world! Read the full blog post and vote now!
Sue
Space Center Offers  Exciting Insider's View of Space Program Less than an hour from Epcot's World of Tomorrow and Disney  World's Fantasyland lays a place where dreams really do come true. The Kennedy  Space Center in Titusville, Florida is where rockets launched man into space  and is a must see if you are planning an Orlando vacation.  The space center is where Neil Armstrong took his last step on Earth before  leaving his legendary footprints on the moon. From this famous spit of land on  north Florida's Atlantic Coast, every fire-belching Atlas rocket, Apollo  mission and shuttle flight was launched into the unknown as Americans pushed the  boundaries of exploration beyond Earth's boundary. Read the full blog post and vote now!