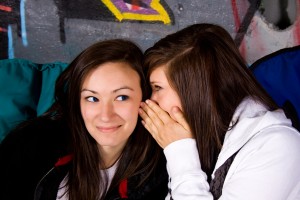 This is a little known fact, but did you know that DudaMobile and Google have agreed to allow mobile URLs in the destination URL in Google AdWords to be a DudaMobile top level domain and still work.Let me explain
The destination URL, where your visitor goes when they click your ad on Google.com, by AdWords rule has always had to go to a page in the site of your top level domain. If it did not, your ad was disapproved.
Now you can have a DudaMobile destination URL and your own domain Display URL and your mobile ads will be approved and show by Google AdWords. Wow! Who knew! As Google is pushing mobile, and encouraging AdWords users to set up a DudaMobile website, but some business owners are having trouble knowing how to implement mobile or create a mobile CNAME record for their domain, Google has decided to make it easy.
Here's an example:
In my AdWords ad, my Display URL for an ad would be www.McCordWeb.com. Typically my destination URL would be http://www.mccordweb.com/ but now for my mobile ads my destination URL can be http://mobile.dudamobile.com/site/mccordweb_2 and my ads will be approved and run! Cool, thanks Google for helping all business owners get into the game with mobile without too many headaches.