Last month Google rolled out a pretty big update to its Penguin anti-spam algorithm update, but this is the last time you'll see Penguin with a number.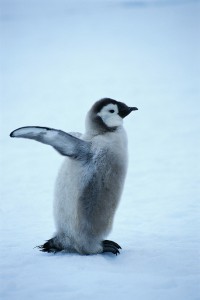 First, Google has stated that it will no longer roll out separate Penguin and Panda updates, it will simply rollout out improvements MONTHLY with their regular updates. That means that although you won't hear when an update is coming anymore, Google considers these important relevancy factors and has included them in their regular tweaks. This also means that the big shakedown is over. We'll be seeing tweaks not smackdowns.
So, how did your site fair? The bad news is that if your site took a drop, the chance to remediate from the drop is pretty slim. Others in my industry have stated figures like under 2% of all sites affected will be able to recover from the drop in placement from Panda and Penguin updates.
So, what have been the benefits of all these changes? Well, Google feels that relevancy has improved, others report that they are seeing more localized results, and I am seeing more worried website owners being forced into Google AdWords promotion in order to get site exposure.
Take a moment to share your thoughts in the comments below on how your site has been impacted by these important algorithm changes by Google. For more information here's a great article to read for more insight.