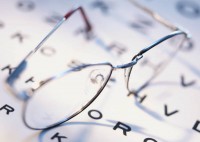 In 2013, I feel that Google has actively worked to blur the lines between paid and organic. With algorithms that forced businesses aggressively into Google AdWords, advertising that nearly blends in at the top of the page with organic results, Google+ Local ads that look like regular listings, and now Google Shopping ads that are scheduled to appear within the organic search results, paid ads are becoming the new "organic" way to drive traffic.
Just ask any consumer of your services, "how did you find me?" Nearly all will say "on Google". But probe further and the consumer really does not know if they saw and organic link or a paid link.
With Google testing new ad layouts and new ad products they are pushing the envelop to move search placement almost into a fully paid arena. Although today on Google.com the ads at the top of the page sit inside a pink box, earlier this year they have sat in a very, very light blue or gray box, to being in a white box that matches the page with a small goldenrod box in front.
But Google's not alone Bing is additionally testing some of these same exact formats. I believe that we will see even further blurring between paid and organic this next year with more emphasis on paid placement programs than paying firms to place your website content in the organic results.