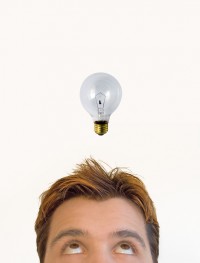 Okay, this is a myth! I have now heard from two different webmasters that "Oh no, you can't use HootSuite for social media updates, the URL that HootSuite uses and the branding tag they add will impact your SEO efforts in a negative way."
Hmm, my firm uses the HootSuite Pro control panel for our social media work. We employ 10 writers and do a significant amount of work for clients in the social media space. I have never seen any clients take a nose dive because of our social efforts or the use of HootSuite.
However, to be fair to the naysayers, I did some research for this post to find out just where has this myth come from. First, by default we, personally, use the ow.ly link shortener in the HootSuite control panel for our clients. It appears that for some using the ow.li link shortener that an additional behind the scenes 302 redirect is done. This may be where some have grabbed onto this concept of SEO damage and smeared HootSuite as an agent of that can crash your SEO results.
Here's what I've found, first, use the ow.ly link shortener by clicking the gear button next to the link shrinking field in HootSuite. What happens when you link is shrunk is that a 301 redirect is done pointing to the real URL. As a 301 redirect passes link juice and is not penalized by Google, there is no damage to your rankings.
For more information on this important topic here is some background information that you can read to understand more in-depth.
http://moz.com/community/q/myth-or-fact-social-media-dashboards-bad-for-seo
http://moz.com/blog/url-shortener-owl-li-indexed-in-google
http://searchengineland.com/analysis-which-url-shortening-service-should-you-use-17204
I personally love HootSuite and have been using the portal for years to grow our social media business and that of clients. I find it easy to use and have three social media specialists and 10 writers using it for a wide variety of clients. I have never had a client's site or rankings be damaged by using this excellent tool that helps us to be productive and on-time for clients.