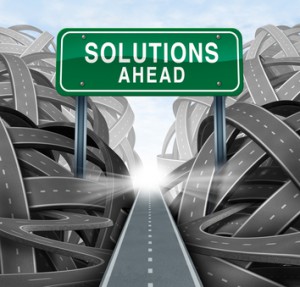 If you want branding activity or a large number of impressions and strong click activity in your AdWords account without strong conversion activity AdWords Display Select Keywords is the advertising protocol for you.
With DSK, your AdWords ads will show in on Google.com, on search partner search pages, and also on Google selected sites within their premium display network. The numbers can be big and the quality of sites very good. But, only use DSK if you are not overly concerned about conversions.
I've found that for new clients that are transitioning out of Reach Local or other platforms that starting out with DSK advertising gives them the comfort factor as they compare numerical results.
Over time, we want to wean these clients out of the comingled display and search programs and move them into campaigns that target search and separate campaigns that target the display network. This way dollars are funding the location where conversions  happen.
I have found that although DSK can give great numbers for clicks and impressions, typically very few conversions will happen there but as part of a marketing mix for certain clients, exposure can give a good balance of visibility and especially for low budget accounts where Google has not been spending the full daily budget.
If you need help with your AdWords program, make sure to check out our AdWords references and then call at 540-693-0385 to see how we can help optimize your AdWords account today.