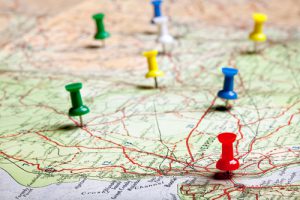 If you have been using Google Places or Google+, Google has a new property call Google My Business that you need to be looking at and migrating to.
First notice that even if you have been posting on Google+ pages you may not have a Google My Business site. For that matter if you've had a Google Places or Google Maps page, you may still need to re-verify to migrate that page to Google My Business.
Here's what I've found out. I have a number of Google+ pages that I routinely post to as well as a personal Google+ page. I even had one Google Places page. When I set up my own Google My Business page, it was a different URL than any of them. Sigh… that means I had to start all over in building a fan base as any of my existing pages did not migrate into the new Google My Business page.
The Google My Business pages even look different. You'll know you have one if over the cover image you see things like your office hours, your address, and website URL. You can see the cover image of my own in this post and view my site online.
Google is really pushing the Google My Business pages. My Google AdWords account rep even told me this past week that Google AdWords will be doing away with the ability to add business addresses manually in AdWords and using only the Google My Business  page for locations in the near future. This means that it is time to get going on embracing this new Google product.
Personally I hate that the migration did not allow me to pick up one of my existing pages about my business that had a nice number of followers, but this is Google, it is their way all the way.
So, better get prepared for the future, as it is clear that Google will want to only deliver Google Maps and Google organic results pointing to a verified Google My Business page in the very near future.