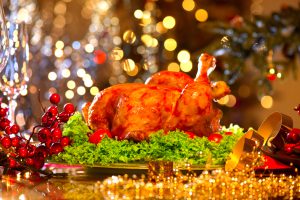 Tomorrow is Thanksgiving day and I am already waxing poetic on what that means. Right now my husband and I have a full house with three kids home from college, my oldest son and his girlfriend here, my Mom visiting from Ohio, and my sister and her son on the way. That is blessing number one for me – family.
I could not have a better partner in my life than my husband Michael. We are so well matched and yet wonderfully different. Besides that, he can still make me laugh. He is supportive, encouraging, and a fabulous financial and life planner. He is also a travel and trip planner extraordinaire. That is blessing number two for me – my husband.
When I reflect on my life I am thankful for my good health. Although I, like many, have had some health issues, I am not battling major life threatening one. I do have a vision disability and I have gone to the best doctors, but there seems no hope for an improvement much to my disappointment. That being said, you can accept health issues or fight them. This one I have just accepted and do the best with the vision I have. A self driving car may be in my future. That is blessing number three for me – health.
I am graced with wonderful customers for my business. I feel that I am at the peak of my profession and really love what I do and am good at it. The people that I work with are wonderful, more than customers to me, and are enjoyable to interact with.  As a result, this year is one of the best and most profitable years in my business' history. That is blessing number four – great customers.
What are you thankful for today and tomorrow? Make sure to take the time to think about that question and then express to those around you that they are one of your blessings on Thanksgiving day.
Have a Happy Thanksgiving tomorrow!