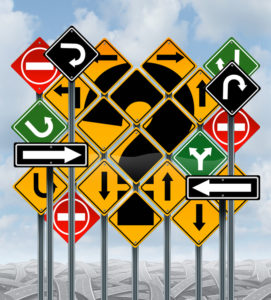 Thinking about buying a used domain name? Be careful, very careful, even if a domain is offered to you for a great price and it really looks like a great keyword match, take a deep breath and do your homework before you jump on buying that domain name.
Why should I be careful?
It today's environment when great domains become available it is typically because they have been burned out by spammers. A domain will carry history, it is not just a name and when you take it over thinking you are getting a fresh start; it may be banned by spam registries, Internet Service Providers, and been used and abused by spamming or black hat SEO's.
Even $200 is too much to pay for a domain that has been abused. You may never be able to use the domain name in an email address and the history may be so tainted that you will never be able to remediate it and place on any search engine with it.
My recommendation is – No Go.
My candid recommendation on buying a used domain, based on how things are, is that I would pass. A domain name does not assure SEO placement, and if you really love the domain you may be able to buy it fresh and clean and never used before as a .us or .biz.
If the price tag is even higher, hire an expert to do due diligence for you. I've seen domains go for $10,000. You'd hate to pay that kind of money and find out that the domain had been horribly abused making its value to you nearly nothing. Be careful and do some Google searches first before you consider buying any used domain names.
If you need savvy help reviewing statistics before you buy a domain, contact us at www.McCordWeb.com.