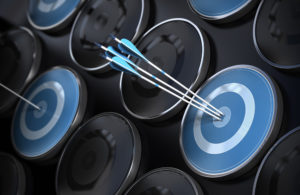 Continued from Monday…
The next step is to dig into your Google Ads report center and start to run reports on location, calls, clicks, and conversion actions. Make sure to review Google Analytics to check your paid traffic versus organic traffic.
One of the most important metrics that I use is conversion rate and cost per conversion for analysis of success of a program. If your service nets many thousands of dollars, it is important to assign the "right" conversion value to each prospect you receive.
Here's where knowing how many leads you need to get a closed sale and how much the typical client will spend with you and how long they will stay is key for your final evaluation.
For example if it take you 100 leads to close one sale and the sale is a $60,000 sale, you can afford to spend thousands in Google Ads monthly to generate the leads you need to get to your known closure and sales rate.
Another example may be where you project fabric sales to be over $1 million this year, an investment of $2,000 a month for clicks where you are generating 500 sales a month is a great start to meeting your goal.
As you can see, deciding if Google Ads is valuable to your business, really requires you to know some important things about your own business first. How long does it typically take to close a sale once you start working with a client, what is the typical sale, is there a chance for repeat business, what is the size of the sale, what is the cost to you to deliver the service or product, are there multiple purchases with each sale are just a few important questions to ask yourself.
Google Ads offer a myriad number of reports and ways that you can slice and dice your data to evaluate success from your program. It all starts with a knowledge of your own customer, your expenses, and the long term value of each client to your business.
There is no better platform on the Internet than Google to drive qualified leads to your business. Make sure you are getting the most from Google by using an experienced and credentialed Google Ads account manager to assist you in meeting your sales goals.