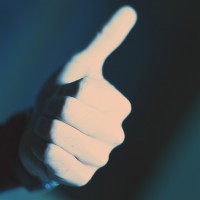 Social media is about connecting. One of my pet peeves is for business websites to have a Facebook icon, but they have not updated Facebook for months or sometimes years.
My rule is, if you are not using it – lose it!
We all have our favorite social media accounts to use and some of us will use more than others, but if you are going to have the icon on your website, you should try to do at least one update a week and at the minimum of once a month. If you cannot keep on top of that consider farming out your social media updates to an employee or contactor.
When you are operating in a competitive market, social media interaction may be the one thing that helps differentiate you from your competitors. Especially if you are providing value to users in the things you are doing on social media.
It does not have to be difficult to keep your platforms updated. You can use an application like Hootsuite or Sendible to schedule, repeat, and save updates to reuse. In fact with Hootsuite, you can even send the same update to multiple profiles with one click.
Don't make things hard for yourself, boost traffic and engage clients with the smart use of Facebook and social media.