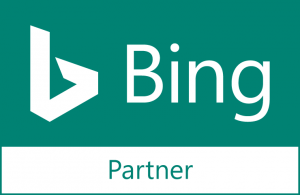 Of course you've listed your business on Google, but have you grabbed your Bing Places account? With Windows 10 and more Bing integration with this new platform, I am finding my own self on Bing more. So don't forget you want your own business to be found easier and faster on Bing too as they get more traffic.
Grab Your Listing
First make sure you have a Microsoft ID for your business, then visit Bing Places online at https://www.bingplaces.com/ then go to the site and login and enter in your business phone number. Bing will auto populate a form with what it knows about your business. You can then either claim the listing or create a new one.
If your old address shows, go ahead and claim it as you have to claim and verify by phone before you can change to your new address.
Update Your Listing
Then work your way through the five or so screens to add information about your business. You'll be asked to choose one of Bing's categories for your business. This is not the time to get creative, you've got to choose one of theirs. Add pictures to your listing, but they have to be bigger than 468 pixels wide by 360 pixels tall.
Verify Your Listing by Snail Mail
To assure Bing that you are who you say you are, you will for the first time need to verify your listing by snail mail. Bing will regular mail you a postcard with a PIN. It will typically arrive in less than one week.
There's No Optimization
Really there is nothing more you can do for your listing. Don't get fooled into buying any optimization services. There is simply nothing else that can be added to your listing to boost performance.
Do I think it is important to claim your listing – absolutely! Better to provide the "right" information as the business owner than for Bing to guess about your business hours and possibly even use the wrong phone number.