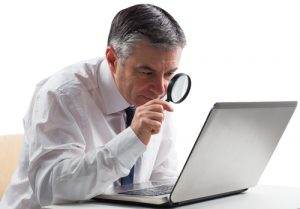 GoDaddy Network Protect? What's that? That's what GoDaddy calls it when they take your site offline due to a high number of hack attacks on your shared server. Our client has now been down two days. GoDaddy says it will allow the website to be seen when the hack attacks stop and they can turn off the GoDaddy Network Protect.
Wow, that is bad. Could your business afford to be offline two+ days with no end in site? I just have to challenge the type of network protection that GoDaddy has in place if they are constant targets of hackers. Either they are not policing their customers or not properly securing their shared hosting environments. You would think that they would have security in place to protect their business.
If you are hosted at GoDaddy, you can remediate this issue when your website is blocked due to a Network Protect action by buying a dedicated IP address. I just did that for our client who was under a Network Protect and could see his site online in about two hours.
I do have to say that after one of my domains was blacklisted due to a hacked site on my GoDaddy shared hosting environment server and now this situation with a customer, I will only recommend using GoDaddy as your host if you do not want to move or if you get a dedicated IP address for about $75 a year on top of your hosting.
Better yet, consider a different web host who takes security more seriously than GoDaddy.