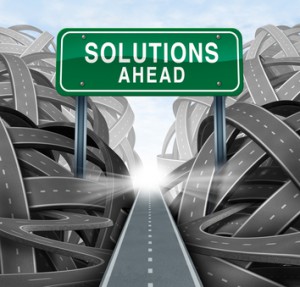 You may not know it, but in my industry it is a common practice to lock in a customer to create a long term cash flow. Some webmasters will even set up accounts in their own names for services for which you are billed just to make it difficult or nearly impossible for you to leave them and thus secure payment from you in perpetuity.
I do not believe in this particular business model and have helped a number of clients break these chains, but there are some things that you can do as an educated consumer to keep from getting in this position in the first place.
1. Make sure that all accounts set up for you are in your name, tell your webmaster that all accounts must use your email, and your preferred password. By this I mean your web hosting, your email, your domain name, your Twitter account, your AdWords account, and even your Facebook Business Page.
2. Once these accounts have been set up for you, make sure they are done properly and login once so you can verify that you have ownership. Review the settings in your account to verify that you are not just invited to login to the account, but you are the registered account owner.
3. Only allow your credit card, and not that of your webmaster, to be used to pay for these accounts if there are charges. A red flag to you would be where the account is supposedly in your name, but that your credit card is not tied to the account for payment. In actuality you may just be invited to see the account but may not own it.
4. If your web designer or webmaster refuses to do number 1, 2, and 3, I would recommend that you find another resource for your services.
Remember when your accounts are in someone else's name, you own the rights to nothing. If your Facebook Business Page is set up as a page under the account of your webmaster and you decide to terminate your webmaster, your account, you thought you owned, is lost. It is not transferable. If your hosting account is set up as a child under the parent account of your webmaster and you have a problem, the hosting agent will not speak to you as you are not the account owner.
It is unfortunate that many clients actually do not know they do not own their own accounts until there is a problem and they want to fire their webmaster. Don't let this happen to  you! It can be costly both in time and money to remediate if even possible.