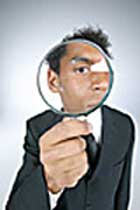 If you are still in love with Facebook, you may like my short and easy to understand primer on Facebook Advertising. Here's what you need to know in a nutshell.
You have four ad choice options on Facebook in their pay per click model – web ads, social ads, sponsored stories, and post ads.
Web ads have your own verbiage, super small image about 120 pixels wide and can point to your Facebook page or to your website.
Social ads are automatically generated by Facebook based on subscriber and visitor interactions to your Facebook Business page. They can either be a "Like Us" ad or an ad showing an action a recent visitor to your page took such as leaving a comment, posting to your wall, or other interaction.
There are also post ads and sponsored story ads as well on Facebook and these two ad types will typically have a lower cost than web ads and social ads.
Ads that promote an event have been shown to statistically have the highest cost per click but also the lowest click through rate.
"… the study also notes that Sponsored Story promotions for likes and app usage drive the highest conversion rates. In fact, on average, almost 80 percent of all people who click on Sponsored Story ads that promote Page likes convert to fans, while Sponsored Stories that promote app usage average a 60 percent conversion rate."
This very interesting data and ad type nuggets are expounded in this online article and it is a good read if you want to learn more about Facebook advertising or see ad type examples.