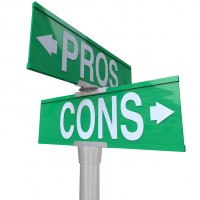 I cannot begin to tell you how many times I've heard, "I love your newsletter, it has value to me, and now that I need X, I thought to call you first."
If you are not creating great content that is shareable in an e-newsletter format, not only are you missing potential sales, but you may be missing ways to create loyalty with your current client base. When you create loyalty with your current base, you protect your business from "poaching", build advocates for your own services, enhance referral actions, and protect your business from price shopping.
Doing an e-newsletter is easy, especially if you are blogging at least twice a week. We recommend to our blogging clients that they use the best blog post (or two) as the content for their monthly e-newsletter. I've found that typically the person who reads your blog is not the person who subscribes to your e-newsletter. If you feel that using blog posts may be too redundant for your audience, enlarge the blog post or add additional content value to it for the e-newsletter version.
With so many options for prefab e-newsletter templates you don't need to have a custom one built necessarily, but some of our clients like one that reinforces their own brand.
Once your subscriber list size is about 100 or so you are ready to start working on creating and publishing your e-newsletter.