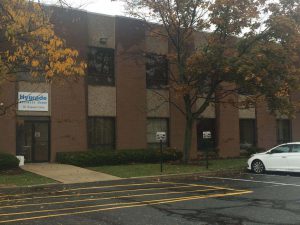 Google My Business verification should not be so hard! For owners of a single business verification is a snap – complete your profile, ask for a letter to be mailed to you, confirm the PIN number Google sends to you. But if you are an owner of multiple businesses that you run out of separate offices, brace yourself for the run around from Google when you try to verify a second business.
Just this last week, a supervisor at Google My Business finally told me that Google would never verify my client's second account. We had been working diligently since October 11th to provide all the information and documentation pictures the Google staff said it needed for review. I have to say I was nearly foaming from the mouth when I heard that final response!
It is unthinkable that Google has such vague standards when it comes to business verification; rules that are not in step with small businesses located in the USA. Additionally, add a language difficulty , as the staff appears to all be located in India, and the difficulty grows exponentially.
Ridiculousness at Its Best
I was told to supply a photo of both suite doors and signage on each but as there was a wall between the two, Google did not like the image. I could not knock down a wall in order to provide the photo.
I was told to take a picture of exterior signage for the business, but as the client is in an office condo park, no businesses have exterior signage unless they own a whole floor. Another fail!
I was told to take a picture of the reception desk with the large company sign behind the receptionist. Okay let's get real, this was a small business, they have an office, but not a glitzy reception area and no need for an inside sign, they know who they are! A fail again.
Finally, I was told that the font on the second business sign did not match the font on the sign on the first business. Wow, that was an eye opener!
Then I was told that due to the history of requests and images sent as we tried to give Google what they wanted for over a two month period, that they did not believe the client ran two businesses. So, the history of what I had sent to Google based on the account reps requests totally worked against the client.
Nothing should be this difficult to resolve, but it's Google! Understand that on Google My Business verifications, Google does run the world.