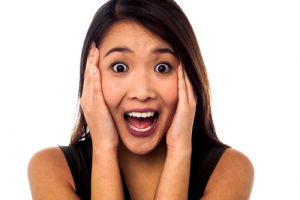 This is my last post on travel tips and lessons I learned from my 17 day trip to India. I had only Google Chrome installed on my smartphone. I had removed the Samsung browser before I left the office to streamline my applications. Here's why you need more than just Chrome on your smartphone.
In Amsterdam, I could not get on the airport's free Wi-Fi. Even though I had a VPN app, Chrome would not open the second screen which would allow me to accept the terms and so I could not use Wi-Fi.  Google decided that it simply did not like the security of the connection and so decided for me to lock down my access. Thanks Google. 🙁
To solve the problem, I downloaded Firefox for my smartphone later in my trip. Firefox let's you be in charge of your own security and so it allowed me to login and accept terms on my return trip through Amsterdam. Then I could be connected to the free airport Wi-Fi and then allow me to choose to turn on my secure VPN app to surf, email, and work securely. You've just got to love the flexibility of Firefox!
The lesson learned is don't depend solely on Google products and Google apps when you travel. Google can lock your access down, choose not to show Wi-Fi login screens, and in general restrict your Google.com, AdWords, and Gmail access. Make sure you have an alternative browser and secure VPN app to get online and stay secure when you travel.