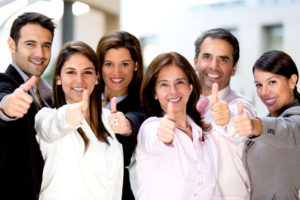 Planning ahead to boost your business for 2019 takes planning and strategizing with your sales team. Once you determine your plan and set a goal for sales, take time to set your Google Ads budget to achieve your plan.
If you are currently selling products or services that generate $200,000 and your plan is to achieve a 20% increase in sales, make sure that your Google Ads budget has an equal increase or a specific plan to generate additional low click cost activity such as in the Display network.
It is crucial that your ad spend be increased to help your program achieve success. Many clients will set a Google Ads budget and then not do a yearly review . It is a good plan to every January review your last year ad expenses, gross sales, sales attributable to Google Ads and your growth plan for the next year.
At the minimum, I would encourage a 10% increase in your Google Ad Spend budget if you have been successful in having Google Ads drive phone calls, emails, and other beneficial actions on your website.
If you need help with your Google Ads plan and want to jump start activity in 2019, I invite you to visit our website to see if our services would be a good match for your needs.