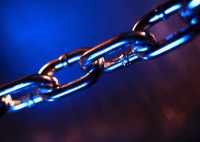 I have been a long time user of Google Calendar Sync, using it to keep my Outlook calendar the same on my smartphone, main work computer, my laptop, and my home computer. I have looked at alternative products over the years but was not ready to make a jump. That is until Google said August 1 they would simply be turning off Google Calendar Sync.
Mid July, I tested the product I had looked at the most and have ended up buying it. That product is Companion Link. It is important to know that I am just a user, I am not paid or receive ANY compensation for my review or comments from the company. I just wanted to share my thoughts as to why I like their product. I chose to not use Google Apps for business as I really did not want Google in my MX record for my email. They own too much of me and I simply did not want them to have access to my mail too.
I found Companion Link easy to use but one word to the wise, make a full backup of your contacts and calendar before you start the software. I did not and ended up having to clean up some duplicate entries. I would also recommend that you utilize the wipe Google function before starting the sync as doing that would have stopped me from having duplicates.
It is always hairy trusting a new product with your calendar and contacts. I've had issues before when I first set up Google Calendar Sync, so it is hard to try a new product and trust that it won't clobber your calendar and contacts. (Backup, backup, backup is key to peace of mind.)
What I really liked about Companion Link is that it allowed me to sync my Google Family calendar to one computer, my work calendar to another, and both to my smartphone. I am in control!
If you are looking to solve a similar problem, you may want to possibly consider this application, I like it and recommend it to you.