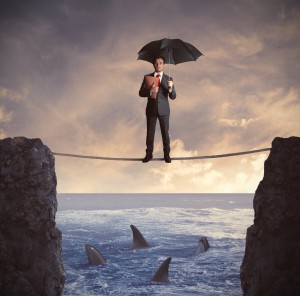 I've had two customers in the last two weeks have near heart attacks over negative reviews that they have found online about their business. In both cases the business owners wrote angry responses and then asked me for help.
Here are five tips on how to write a good response to a bad review:
1. Never write your response when you are angry or shocked. You will never be able to be diplomatic. Instead, take time to cool down. Bad reviews happen to nearly every business at some point in time. There are "trolls" out there who take delight in tearing apart what you do. Not all reviews will demand a response. But each situation should be looked at carefully.
2. Check with people you trust to see if they feel that the review has any merit and if it will need a response. I have found that sometimes hidden in a bad review is a real truth that you can embrace and use to actually improve your business, services, and level of customer service. Be open to seeing if the review may have some validity and take action to correct what you see is wrong. If you feel you do need to write a response, think carefully, take your time writing, and before you post it, run it by people you trust to make sure the tone is not aggressive.
3. Take a deep breath. One bad review will not break your business, but it may be a wakeup call that you need to get proactive in working hard to get positive reviews for your business. Make getting reviews simply a part of good customer service and follow-up.
4. If you do write a review I recommend starting it off by thanking the person who brought the problem or issue to your attention. Never get personal or in-you-face with the reviewer. Do not accuse them or devalue their point of view about your business or service. Never call them a liar or difficult.
5. In you response, ask the person who had poorly reviewed you if you can fix the problem. Is a credit merited, free service to be offered, an apology to be made? Be diplomatic and do not agree that you have done wrong (unless you have) but accept the review as constructive criticism and spin your response as valuing their comments.
At McCord Web Services, as professional writers, we can help to craft your negative review response. You may also want to see if our Brand Booster program may be a good fit to help remediate an online reputation problem.
Online reviews are important and I do not want this blog post to be construed as saying do nothing when you get a bad review. But think carefully about the issue, write a heartfelt thoughtful response, and learn from the situation while moving forward.