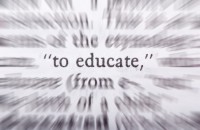 Google Analytics is a free tool from Google. Insert a small snippet of code in your website files and statistical tracking starts immediately. Over time you can start to identify important trends that you can use to leverage exposure for your business.
Here Are the Areas I Watch in Google Analytics
1. Audience on Left > Overview
Use this page to identify the overview of what is happening on your website from total visits, unique sessions, to time on page and bounce rate.
2.  Audience on Left > Mobile > Overview
Use this page to monitor the technology people are using to visit your website. Monitor the percentage of mobile devices and desktops.  Make sure you are aware of the technology used when visiting your site so you can make sure you are catering to your reader trends.
3. Behavior on the Left > Site Content > All Pages
Use this page to identify the top visited pages of your website.  On this page I monitor my bounce rate by page of content. Where I have a high bounce rate I may want to review my content to make sure it is targeted and concise. Too high of a bounce rate may indicate that AdWords is not targeted enough for you (if you are using AdWords to drive traffic to your website) or that the reader simply did not quickly find the information that they wanted.
4. Behavior on the Left > In Page Analytics
Use this page to actually see an overlay of your own website pages with click traffic indicators and link popularity over the links and navigation of your pages. You can navigate through your entire website. I use this page to identify if I have hot sections of my website or sections that don't get much attention.
If you need help understanding what is important on your own website and how you may be able to improve site traffic, make sure to review our services for site evaluation.