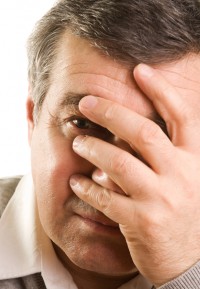 Wow, Monday's blog post was a bombshell! With AdWords saying that the use of DudaMobile redirect scripted sites being an advertising URL policy violation, sites that did not embrace the mobile sphere in April will now have to embrace going mobile in order to appear in AdWords ads. At least for now, until Google makes a decision on the redirect policy used by many.
So, what can you do if your website files now need to reside on your own server and you cannot utilize a redirect script for mobile?
Move your website design to WordPress and use a mobile responsive website template.
Consider doing away with your webhost and website files and move to a website template building service like WIX, Weebly, or even Duda.com. The tradeoff is that although you get a mobile version site, your regular website now goes away. Plus what you build there is not transportable to a new host.
Notice how either option is a rebuild/ redesign. There just isn't a good quick fix to just create a mobile site and keep your old site too.
However here is one way to build a single mobile page with phone, directions and a short amount of content and link to visit your main site just for mobile complete with a mobile sensing script: http://buildinternet.com/2011/01/add-a-mobile-landing-page-to-your-site/ .
It is not glamorous, but gets your phone, directions and brief info into a mobile friendly format. For those AdWords advertisers that need to get rid of DudaMobile redirects, this may be a fast workaround until they have the budget to build a fully responsive website.
Remember, not embracing responsive at this point may not only mean that you cannot advertise on AdWords, but that you may have an organic penalty later too. I say it is simply time to move to a responsive design.
Want more information about our responsive website design services? Find out more here: http://www.mccordweb.com/web-design/index.php.