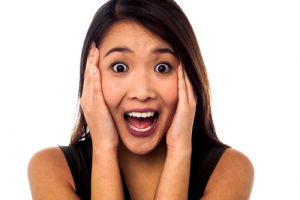 I was chatting with a long time blog writing client last week and he told me that his SEO efforts were not paying off. He wanted more leads but as he stated that he was "AdWords adverse".
With the advent of mobile being a huge business disrupter this year and significant changes made providing highly personalized search results, it is time to move from AdWords adverse to AdWords advocate.
Google is making it harder for business owners to consistently garner organic placement and especially when it is nearly impossible to place on a wide variety of keywords and build organic traffic in a very competitive landscape.
That being said for the AdWords adverse of my readers, here's what I recommend to leverage the power of Google without feeling like they are stealing your hard earned cash.
Get into Remarketing
You can generate great leads with remarketing and people only need to visit your website to set the cookie. They do not need to have clicked your ad to get on your cookie list. Targeting the display network, remarketing is fondly called by others "stalker ads". I find them low cost and valuable to every single business to have.
Get into Dynamic Search Ads
Again harnessing the power of Google at relatively low cost dynamic search ads allow you to advertise on Google without creating a keyword list. You can even set up settings to only target pages where the word services are contained or in the meta title. Dynamic search ads are a great way to identify areas of marketing opportunity and are relatively low cost. These ads show in the search network. Google will create a title for the ad text dynamically reflecting the users search query and will direct the user to the exact page on your site that features that same content.
AdWords has lots of other great ad options, but for those that are AdWords adverse, these ad formats are excellent tools that will rebuild your trust in AdWords.
There is never any time better than now to try out these two options. Get with us at McCord Web Services to find out how easy we can make it for you.