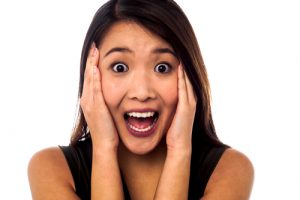 If you are like me, you use your smartphone as an extension of your business. From banking to email to social media to entertainment, my smartphone allows me to work from almost anywhere. But just how secure can that be?
It turns out that if you connect to Wi-Fi at stores, Starbucks, and even the grocery store you may be putting your personal information and even credit card and banking information at risk. Connect to your bank while piggybacking on free Wi-Fi and you may be letting hackers into your accounts.
This is where a private encrypted virtual network can solve the security problem, especially in airports or while on travel.
I have tested a number of applications this month and NordVPN has been my winner. First I am not being paid for this blog post or given free service for my review. I did test Norton Wi-Fi Security, ViperVPN and NordVPN
Here's why NordVPN gets my vote:
First, it is super easy. To be protected, I click one button in the app. If I want I can select my server location. So if I am in India, I can appear to be located in the US. But, I don't have to do that if I don't want. I did not have to use any complicated settings as I did on the other apps.
Second, it works! I connected at Giant Grocery Stores, Target, my home Wi-Fi, and even secured login Wi-Fi and wide open Wi-Fi. I had trouble with the Norton app connecting anywhere but home. With ViperVPN they have your free trial so limited that you cannot even test could you connect where you wanted. NordVPN on the other hand gave me a free three day trial no strings attached.
As I will be using this app to be secure for my business when I travel, ease of us and consistency was really important for me. I am no techie and don't want to learn about TCP and packets, I just want to be secure. NordVPN makes is super easy. I can easily see I am connected, I get connected fast, and I can see the key in my top menu to know I am encrypted on Wi-Fi or using data.
Not important to me but may be important to you is the low price. I am paying $8 a month on a month to month basis, but could pay about $6.58 or so a month if I paid for the year in advance.
With my bank account having been hacked and the hackers knowing my online user name, password, and PIN you just cannot be too safe when it comes to your smartphone and any banking information.
Try it out yourself by visiting NordVPN. You'll have to ask customer support by email for the three day trial. Set up your account, but don't pay and give them your email to get your trial.