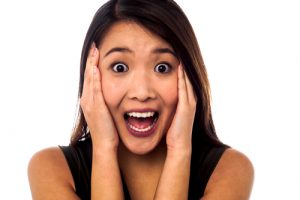 For several years I have had on my Android smartphone the Lookout app. I upgraded to Premium for $29.99 a year and wanted to share my experience in using this app.
First, I am not paid for this review. I like the app and wanted to share my experience with you.
Here's why I like the app and went premium.
I like the security features. Before the market was flooded with antivirus and security apps, I had Lookout to keep me safe.
I like the integrated feature that allows me to find my phone, to wipe my phone if it is lost, and to sound an alarm to help find my phone. Although now Verizon and even Samsung have these as phone integrated features now for free,. Lookout had them became device standards.
I like the online interface that allows me to manage device files, backups, call logs and images. Although Verizon has this feature now with Verizon Cloud, it is buggy and does not always perform backups for days and weeks.
Lookout also protects against the following: chargeware, items billed to your wireless bill without your consent; adware; app dropper;  bot apps, click fraud; exploits; riskware; root enablers; surveillance ware; toll fraud; and Trojans.
It also keeps you apprised of what apps see and use on your phone to help you be in control of your privacy.
Here's what I like that they just introduced this year.
This year Lookout added a nice app that automatically opens up a VPN (Virtual Private Network) when I go online. Although I have NordVPN for this use, I do like the automatic feature and use it more than NordVPN. I like this additional feature for security and consider it a nice perk for using their product.
Although smartphones may have some of these features now rolled into their device software, Lookout is proactively adding features and services that devices do not have at this time to keep your smartphone safe from schemers, spammers, and thieves.
I consider the $29.99 a year price a real value.