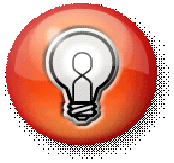 Finally, Twitter expands tweet length from 140 to 280 characters – just this last week! And HootSuite finally allowed our writers to start using the longer word count.
We do a nice job with writing for Twitter for our clients, but 140 characters simply did not make the cost valuable to enough clients. Now with new expanded tweet length up from 140 to 280 characters, Twitter is looking very attractive for many businesses.
I have always like Twitter. I like the medium, interaction and ability to get a businesses customer service reps attention fast. Plus there's simply no better way to know what is happening then to ask on Twitter. Donald Trump has made Twitter popular with business owners although I never recommend tweeting in the same fashion that he does.
We've been waiting for our Pro HootSuite version to allow us to write at the longer character count and just this week, we were able to make the shift.
With a longer tweet, look for the use of more images in profiles that typically did not work to create an nice looking interactive page.
If you need help with Twitter writing, now's the time to take a look at our services just for Twitter.