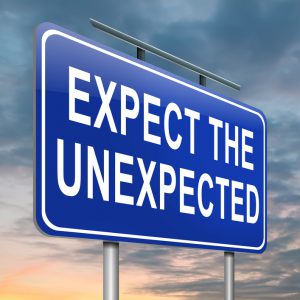 Do-It-Yourself AdWords account managers, meaning business owners that manage AdWords themselves, frequently change the recommended settings for targeting thinking that they will get better performance.
Here's what to know about targeting settings in the campaign tab.
You'll find the settings that I am talking about by accessing the Campaign tab, then Settings and then looking for Locations, and Location Options.
Open up the Location Options settings by clicking the -. Inside you will see two settings, Target and Exclude.
Google does mark two as recommended, but for a diy AdWords managed account I will typically see that a business owner has changed one or both of these.
Target
I have found that many diy account owners feel that by clicking Target and selecting "people in my targeted area" or "people searching for or showing interest in my targeted area" that they will get better performance than using the recommended setting which is "people in, searching for, or showing interest".
I have found that this is not the case. In many cases Internet Service providers will show a different location for a user than the area you are targeting. Or your prospective customer may be working outside, yet living in, the area that you are targeting. I have found that you will drop traffic using this setting and negatively impact performance.
Exclude
The recommended setting here is "people in, searching for or showing interesting in my excluded locations". I will however see many diy AdWords account managers select to exclude "people in my excluded location" instead. This change from recommended may also in many cases limit your AdWords account or allow ads to show when you really would not want them to show.
Changing both settings for an AdWords account may impact impressions, clicks, click through, and lower the quality of lead conversions.
If you are a diy AdWords manager, you may be missing opportunities to boost AdWords performance. Find out how McCord Web Services, a Google Partner and certified by Google in AdWords Management, can make a significant difference in your AdWords' account performance by visiting our website today.