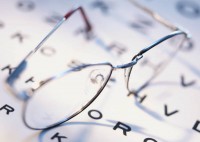 I take time each month to write an e-newsletter and have found over the years that for me personally it is an excellent way to continue to connect with existing customers and potential new prospects. For my business needs, an e-newsletter has simply not gone out of style.
I have found that many businesses have never tapped into the power of e-newsletters and want to let you know why as a business owner you should.
1. It is less costly to build sales with existing customers than new customers.
2. With a monthly newsletter you put your name with your "face" in front of your existing customers on a regular basis. Reminding them why you matter and letting them know of any new services or programs you offer.
3. An e-newsletter is a great way to showcase a new product, mention specific features and benefits or simply establish yourself as an authority on a topic.
4. It is easy to grow your subscriber list. Make sure you cover what you do with email addresses in your online privacy policy by stating that if you are contacted by a prospect by email you will be automatically adding them to your email list. Assure that if they ask to be removed from the list, you do so right away or use a subscription service with self management features.
5. I cannot begin to tell you the number of times a new customer has said to me, I have been getting your e-newsletter for a while and now that I need X services, I thought to call you first. I find that my e-newsletter makes me approachable. I will have subscribers frequently send me a personal note with a question. All of which I will respond to personally.
E-newsletters really work for my own business, if you are not using one, I feel that you are missing a golden opportunity. Take a look at our online information about e-newsletters to find out more and to learn how easy we can make it for you to get started with one.