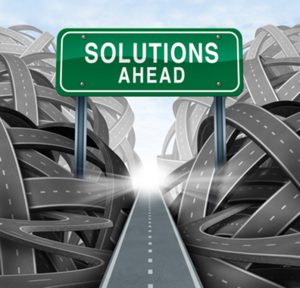 I started out my business in 2001 as a web designer and then over the years moved into AdWords and social media; doing less website design over the years.
But, now I have come full circle and am back doing web design for key clients who want a heavy focus on design for organic search placement.
Here is a link to one of the sites I am working on right now for Imagine Insurance Advisors. I am finding out just what clients like about WordPress. You can preview it while it is in work.
1. The ability to update their own content at any time, even though they may not do this frequently, is a very big plus. The business owner of my most recent project says that her team is excited that when they have an open house or event, that they can put it on their home page themselves without a paid webmaster's intervention
2. The ability to change the look and feel in the theme settings as they use the site is another feature that many like. Tired of your site set to fill the screen? With one click you can set the site layout to 1200 pixels wide and add a background image. Don't like it? You can undo with one click! Once your theme is set up, small changes like this do not impact content or other design features.
3. Not every website is a good match for WordPress, but the ability to add functionality via plugins allows a site to stay relevant as the times change. One thing I really like is the integration of Accelerate Mobile Pages (AMP). I consider this a huge growth area and one that over time Google will be using in the mobile search space for placement. Google loves AMP and so should you as the pages are super streamlined but load almost instantaneously. This is the future for mobile. And WordPress plugins make it easy to start with AMP. Although some of the plugins still generate errors, they are a good start.
If you are looking for great content, smart solutions and an update to your legacy website, it's time to take a careful look at WordPress and consider our design services.