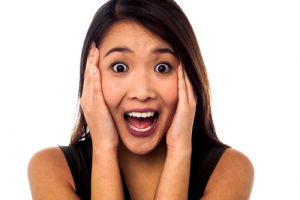 No, you should not host at GoDaddy. Consistent  website and email access are too important  and hosting at GoDaddy is not practical if you want to be in business 24/7.
Here's What Happened to Me at GoDaddy
I have my play/test website www.mccordwebservices.com hosted at GoDaddy. My main website is hosted with Hostway and found at http://www.mccordweb.com. I got a notice from WordFence Premium that my website www.mccordwebservices.com was on the domain and email blacklist with Spamhaus.org, McAfee DNSBL, and CBL.Abuseat.org. These are important sites that Internet Service Providers (ISP) use to decide what sites and email to block. So that notification was labelled critical.
That means that if this had happened to be  my main business website any email I would have sent out using my email tied to my domain would have been bounced and set as undeliverable. On top of that the reputation of my business would be tarnished from being blacklisted. As I am in the industry having my site compromised or the appearance of being compromised is even worse.
I called GoDaddy immediately upon receipt of the notification. I was told that no my site was not compromised (I knew that as I practice intense security), but that several accounts on my site's GoDaddy shared server were compromised, hacked, and sending out spam and possibly malware. With additional research on my own, I found out that one of the offending websites in my shared hosting environment with the same IP block was MichaelClayton.org. (Please do not visit this site as you do not want to get malware.)
I asked GoDaddy what they were going to do about quickly resolving this issue. They said they had notified the offending site owner and that the owner needed to do a cleanup. There was no deadline or time frame shared with me.
I asked GoDaddy to move me to a new server and was told by Tech Support on 5/23 at 9:35 am Eastern Time that a move was not possible and that when I signed up for hosting with GoDaddy, I had agreed to their terms of being on a shared server- meaning I could run into this problem again or in the future.
I asked for a change to my IP address and was told I could buy a dedicated IP address for my site  for $75 a year. I pointed out that I was not willing to pay for something to solve a technical issue that was GoDaddy's job to fix and was told sorry that's the final answer. I had to pay to solve their problem!
I asked to speak to the supervisor and was put on hold for 20 minutes (I clocked this). When the tech came back on the line, he told me all supervisors were busy and that nothing else would be done for me.
As of today,  my website IP is no longer blacklisted! It took 7 days for this issue to be resolved and one listing I had to submit a manual request for removal.
As a professional webmaster who has a number of customers hosted at GoDaddy, I was furious with the response that I received.
Please check back on Wednesday for the rest of the story and my recommendations for hosting and what to do if you are hosted at GoDaddy.