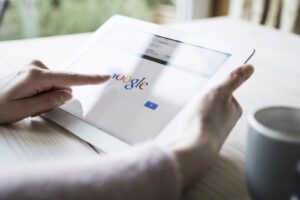 The holiday ecommerce season is off to a slow start, with Q4 sales growing just +1.4% YoY as of Nov 4, according to Mastercard. However, the holiday season is far from over with only 33% of holiday shopping complete so far. But that doesn't mean that shoppers aren't active. It is reported that 79% of shoppers say they'll be researching their purchases before buying them.
Google Search Trends & Market Reports
So, what will the rest of Q4 look like? Well, it depends on who you ask. Forecasts in the CA market range from -11% according to Deloitte, all the way to +15% according to RCC/Leger.
This is a season of extremes: We see this in our own data, and Google reports searches for "food banks" surging by 52% YoY while at the same time luxury retail searches increase by +12% YoY.
Consumer intent is up: Google report an undeniable surge in real-time shopping intent – so far this Q4. Searches across all retail categories have increased YoY +14%, a signal that stronger pent-up sales may actually be around the corner.
Holiday Season Digital Marketing Strategies
Rather than C5 (Cyber 5 day shopping), consider the Cyber fortnight, as the intense buying period lasts 12 days now, not 5. In analyzing Mastercard spending behavior within key gifting categories over the last few years, it was uncovered that the average spend/day on the "shoulder days" – the ramp in and out of Cyber – are almost as high as the average during C5 itself.
Implications/Actions: Even in a world of decreased spend, there are more opportunities than ever to reach shoppers if you are showing up in the right places.
Deal days have never been more important. Early deal seekers are already on the hunt for bargains, and you don't want to miss out on this lucrative segment. Here are some tips to make the most of your deal days strategy:
– Start early and end late: Extend your promotions beyond the traditional Black Friday and Cyber Monday dates. Shoppers are looking for deals throughout November and December, so don't limit yourself to a few days.
– Be clear and consistent: Make sure your deals are easy to find and understand on your website, social media, email, and ads. Use clear and consistent messaging across all channels to avoid confusion and frustration.
– Optimize for mobile: More than half of online shoppers will use their smartphones to research and buy products this holiday season. Make sure your website is mobile-friendly, fast, and secure. Use mobile-specific features like click-to-call, location extensions, and app downloads to drive conversions.
– Track and measure: Use analytics tools like Google Analytics and Google Ads to track your performance and measure your return on investment. Identify what does and doesn't work and adjust your strategy accordingly.
Finish Out The Holiday eCommerce Season with a Strong Marketing Strategy
The holiday ecommerce season is not over yet. There is still time for online retailers to turn things around and end the year on a high note. By adapting to the changing market conditions and customer needs, you can create a memorable and satisfying shopping experience for your customers and increase your sales and profits.