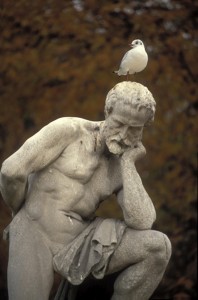 There are three web design layout types. Use our information below to find out which one you want to use.
Liquid Layout
This layout style resizes to fill your browser screen regardless of your screen resolution.
Fixed Layout
This is the most popular layout style on the Web. It is a fixed size determined by the web designer. It gives excellent graphics control but may make your website appear dated as larger screen sizes become more popular.
Elastic Layout
This is a new design layout. One that resizes based on on screen resolution but rather resizes based on the font size that your viewer selects to view your site.
To complicate things even further there a wide variety of hybrid layouts that are popular on the Web. Some are:
liquid content section with elastic left and right sidebars
fixed side bars with an elastic content section
fixed side bars with a liquid content section
My own business site is currently done as a fixed layout. I am currently in the early stages of redesign and am leaning toward a liquid content block with elastic sidebars with padding around the whole container.
Choosing the layout style for your website is best not left to the novice but to the web design professional who can discuss which option is best for your viewing clientèle and type of content you will be displaying on your website.