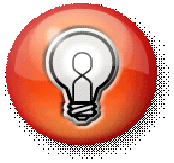 I am moving to the Fredericksburg, Virginia area in July and August this year and as I plan ahead for my move I am revamping my home and business phone technology used to use new things.
Currently, I have a fax telephone line, a business phone line, a residential phone line, two line phones throughout the house, hard wired CAT 5 cabling, and over 9 computers. With my new move, I am going to streamline my use of old tech and move to some new tech.
For example, I am thinking of:
1. Using a Word document/Office subscription fax interface that will allow me to fax using my smartphone as well as to receive faxes this way too. I like MyFax at MyFax.com  as my solution. I selected this one due to ease of use and low price – $10 a month. I'll be needing to have a temporary fax solution for three months before I move into my permanent office and so want something easy to use and usable on a smartphone.
2. I am actually thinking of not having a separate phone line for my business and using my smartphone as my office phone. I already have set up a Google Voice number and will most likely use this number on my website and have it forwarded to my smartphone or home phone on certain days. I have already purchased a new local phone number from Google for $10, as once you have a number you have to pay to change it. I like the ability to control when Google Voice forwards calls. You can even group contacts and then create different answering messages by group. You can have family and friends get automatically connected without delay which is a nice feature.
3. I know that I will have FiOS as my new office. I already have been using virtual phone numbers which really give a terrific cost saving and use VOIP. I may continue to use this for my business or at least for a dedicated fax line and now only one residential line, but I am still thinking of what is the best and most versatile option for my future needs.
With so many new technological choices what you used to think you had to have in your office phone-wise, you now get to think over and reinvent when you move. What technology have you moved to that has cut costs and streamlined your life? Make sure to let me know by clicking and leaving a comment. I guarantee that I'll check it out and may use it too.