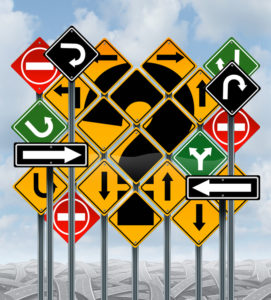 The European Union is instituting a number of important privacy regulations. Even if you do not sell to clients based in the European Union, you may have visitors who live there and so it is important to prevent a penalty or legal issue to review your privacy policy and make updates to your website as needed now.
If you serve or have visitors from the European Union, you will need to enact a number of privacy policy changes supplying information about what you track, how to opt out and get proactive approval before tracking starts.
Please make sure that you take the time to review these important new guidelines that go into effect May 25, 2018.  Below are several examples of many articles on the web to help you understand what changes may be needed to your website to be in compliance. It is important to do your own research and implementation to be compliant.
https://www.eugdpr.org – the official EU website
and
Easy to understand explanation from American Express.
https://www.americanexpress.com/us/small-business/openforum/articles/what-the-new-european-general-data-protection-regulations-mean-for-your-business/
"Who does the GDPR affect? (From the Official EU site)
The GDPR not only applies to organizations located within the EU but it will also apply to organizations located outside of the EU if they offer goods or services to, or monitor the behavior of, EU data subjects. It applies to all companies processing and holding the personal data of data subjects residing in the European Union, regardless of the company's location."
So the bottom-line is if you sell to or even have visitors from the EU, you need to be in compliance.
Important note: I am not a privacy expert and I cannot make recommendations for you that will bring you into compliance. This blog post is only to advise you that action may be needed by your firm's website  to be in compliance.