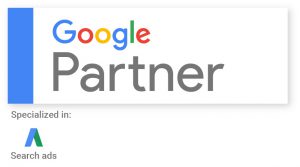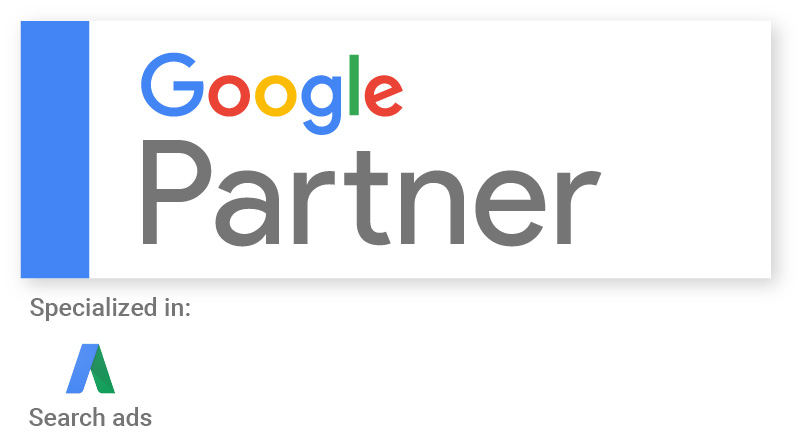 As a Google Partner specializing in AdWords, I want to share several key benefits with you as to why working with a Google Partner in AdWords is important.
Google Tests Us Yearly
Each year I have to recertify with Google to keep my Partner status. I take the AdWords Fundamental Exam every year and every other year I also take the AdWords Advanced Search Exam. These are not "gimme" tests. I study over 30 hours for each professional certification examination and am tested on over 1,000 pages of features in AdWords as well as account management techniques.
These exams are hard. They are comprehensive, and studying the materials is a key to staying up-to-date on AdWords features and their use. I personally feel that I benefit tremendously from these intensive refreshers and so do my clients.
Google Evaluates Our Account Management Practices
As a Google Partner, Google monitors activity in my MCC (My Client Center) account. The MCC is where all my firm's client accounts are linked, to allow me one login to manage all accounts. Google reviews how frequently I am in client accounts, the benefit of the changes I make to account performance and the features I am are using for each account.
Google Evaluates What I Do for Clients and How I Market Our Services
As part of initially establishing my firm as a Google Partner, Google had a third party review all my reports to clients, my marketing materials, and how I marketed Google Products to clients. Google means business when they share their name with firm and allow Google Partner Status. As a Google Partner I am held to a higher standard than others who sell similar services.
If you want peace of mind that your AdWords account manager is skilled to provide quality services, Google has done the vetting for you before awarding Google Partner status.
The Benefits of Using McCord Web Services as Your Account Manager
I have been an AdWords account manager for over 10 years. From a depth of experience, I understand how to leverage activity on AdWords to drive traffic, increase exposure but most importantly to generate leads for your AdWords program.
Routine management of your account includes a review two or three times a week based on what I am testing or evaluating. During each review I look to boost click activity, conversions, and the click through rate by refining keywords, adding negative keywords, reviewing actual search queries and reviewing and refining ad text. Additionally I review and add new features as they are available, troubleshoot performance problems, and give advice on landing page and website improvements. I am always keeping an eye on performance and the cost per conversion for your program.
With advanced knowledge of the AdWords system, years of account management experience, I have been able to guide many AdWords programs to success and boost inquiries through AdWords.
I have personally love the challenge of working in AdWords and live and breathe AdWords.
I work hard to be accessible to you and to offer honest advice and recommendations for Google AdWords as well as for content back on your website to lead visitors into contacting you with a program or service inquiry through our monthly strategy phone calls.
If you are ready for us to manage your AdWords program, know that our fees are affordable, our communication is proactive, and we are seriously focused on exceeding your expectations in all we do.