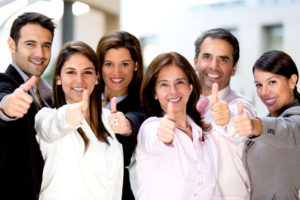 It used to take my team 8 to 10 hours of time to prepare, create, and send out our monthly client AdWords reports. Now with the Google Ads Report Editor and Dashboard reporting we are able to cut our reporting time in half.
The Google Ads Report Editor is a powerful tool to create custom reports.  I use the Report Editor heavily, but I like it best for being able to import these reports into Dashboards that I can set up to run on demand or on a schedule.
It is time consuming to set up the reports and Dashboard. It will typically take me from 18 to 36 minutes per Dashboard. But, clients love the data, and I love the ability to tell a visually interesting story of what is happening with a client's Google Ads account.
I will typically start my Dashboard out with my own custom commentary, show an account scorecard for total account activity at a glance. Then I get into the meat – I will import bar graphs of clicks and conversions by day of the week, table data for campaigns and ad groups, pie charts of clicks by device and activity by conversion source.
If the client likes a specific report like a keyword detail or location of people that have clicked their ad, it is easy to create those reports in the Report Editor and add them to a Dashboard.
For large accounts we will set up both weekly and monthly Dashboards. If you want to know more about our Google Ads consulting services, I invite you to visit our website today.